Aggressive Anti-Aging Program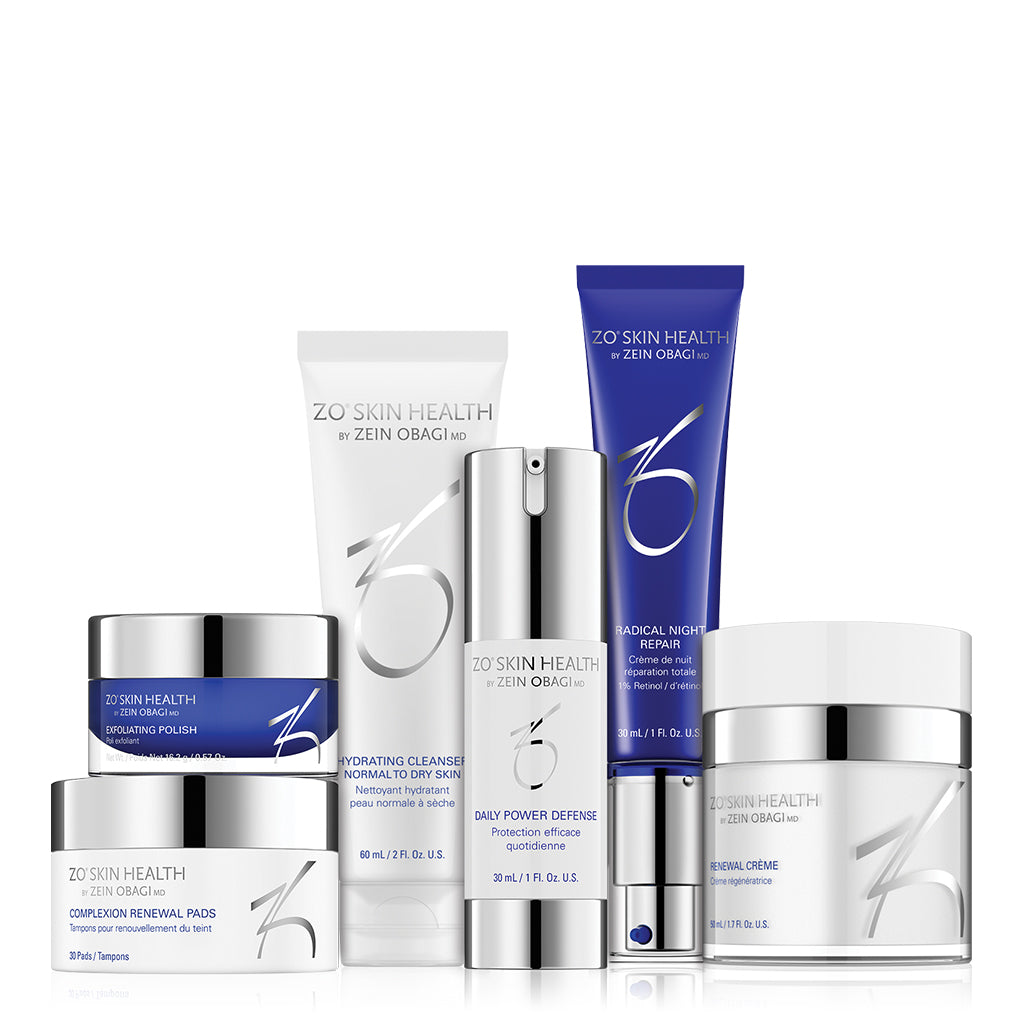 An aggressive skincare program to remove the look of deeper lines and wrinkles, uneven skin tone and thinning skin.
BENEFITS
Help preserve and maintain a more youthful- looking complexion
Improve and maintain the appearance of even skin tone and finer pores
Keep skin hydrated
PRODUCT REGIMEN:
Hydrating Cleanser - 60 mL / 2 Fl. Oz. (Travel Size)
Exfoliating Polish - 16.2 g / 0.57 Oz. (Travel Size)
Complexion Renewal Pads - 30 Pads (Full Size)
Daily Power Defense - 30 mL / 1 Fl. Oz. (Travel Size)
Radical Night Repair - 30 mL / 1 Fl. Oz. (Travel Size)
Renewal Crème - 50 mL / 1.7 Fl. Oz. (Full Size)
**Please Note Radical Night Repair can cause redness, dryness, and peeling. These anticipated reactions are a sign of effective stimulation of the skin and will subside with consistent use. Do not use retinol if pregnant or breastfeeding. For first time users, we always recommend a consultation prior to use. 
Size: 6 Product Regimen