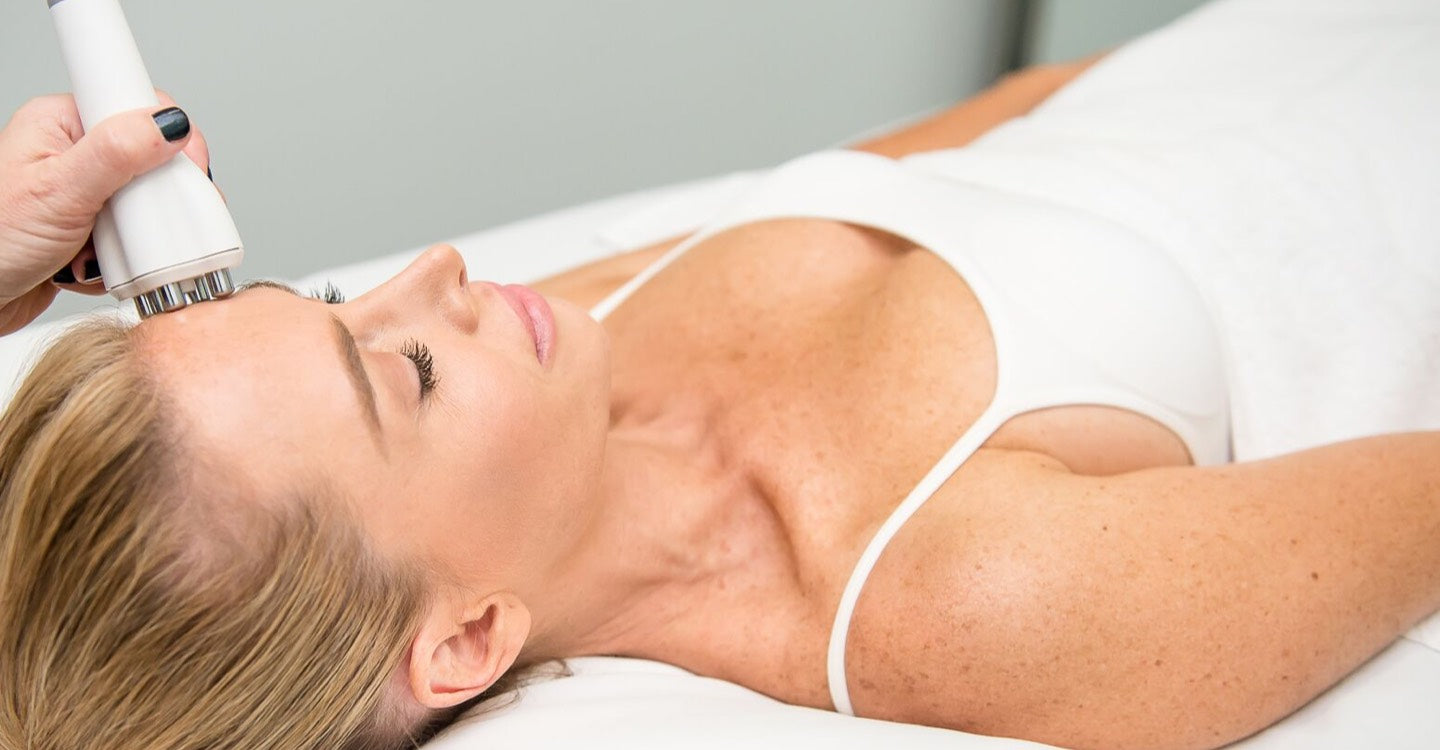 Skin Resurfacing Treatments
What is Venus Viva™ MD?
When it comes to skin resurfacing, CO2 lasers used to be the frontrunner, but these procedures also came with a lot of pain and downtime that could last several weeks, if not longer (since they essentially remove the top layer of your skin). Venus Viva™ MD skin resurfacing treatments*, on the other hand, deliver the same results, just with significantly less pain and much lower downtime. And unlike lasers, which only work for fair complexions, Venus Viva™ MD skin resurfacing treatments use technology that is safe for all skin tones. You'll also notice much better results than with superficial treatments like chemical peels and microdermabrasion.
How it works
Venus Viva™ MD skin resurfacing treatments work with tiny pins that safely deliver heat (via NanoFractional Radio Frequency) through the skin's surface. This creates tiny micro-dermal wounds, which the body naturally heals on its own. This process repairs signs of skin damage visible on the surface of the skin. Since the wounds are so small, the treatment is much more comfortable than traditional CO2 lasers, while still producing incredibly visible results.
Your treatment provider may also enhance your treatment plan with the DiamondPolar™ applicator, which works to further diminish lines and wrinkles*. The DiamondPolar™ applicator uses Multi-Polar Radio Frequency and Pulsed Electro Magnetic Fields to produce uniform heat under the skin's surface. This process helps to naturally increase collagen and elastin fibers, resulting in smoother, firmer skin that looks noticeably more youthful.

 SKIN RESURFACING THAT IS SAFE FOR ALL SKIN TONES:
Unlike most other skin resurfacing treatments that are not safe for darker skin tones, Venus Viva™ MD skin resurfacing is safe for all ethnicities, even for darker complexions.

 LOW TO NO DOWNTIME:
Return to your daily skin care routine 24 hours after skin resurfacing treatments. No downtime at all for wrinkle reduction treatments.

 QUICK TREATMENTS:
Sessions last only 15-30 minutes.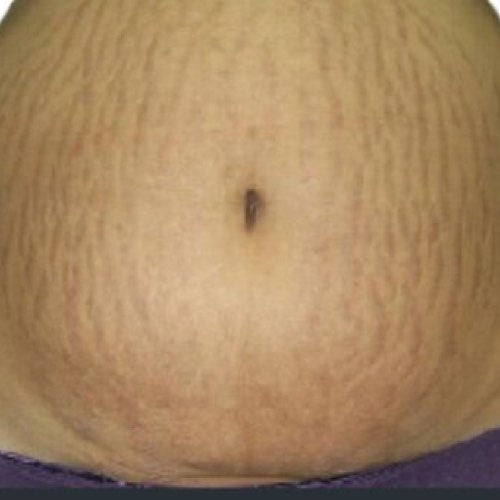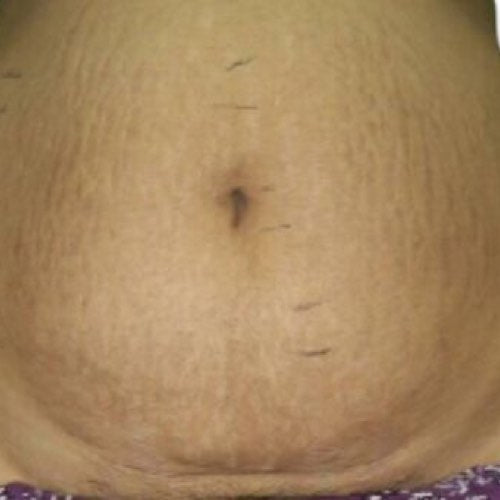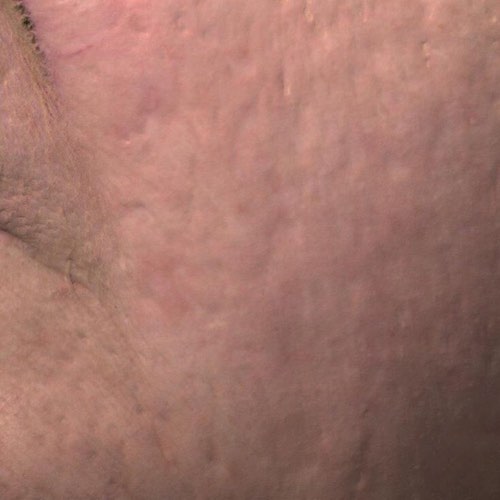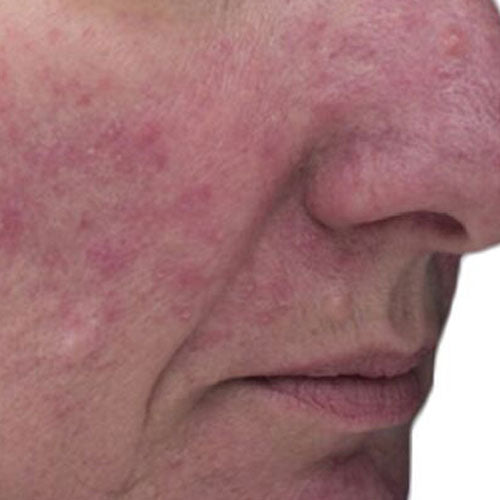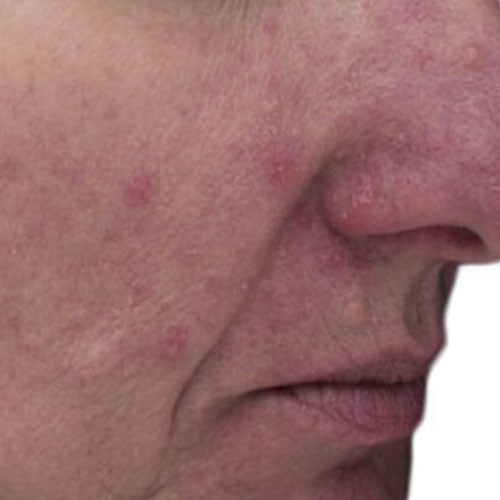 The ideal candidate is anyone who shows signs of skin damage, including deep wrinkles, scars, visible pores, stretch marks, and/or anything else that affects the skin's texture.
For a full list of exclusion criteria, consult with your treatment provider to see if this is right for you.
The skin resurfacing treatment with Venus Viva™ MD is safe for all skin tones, even darker ones.
3-4 skin resurfacing treatments per area and 6-8 anti-aging treatments per area.
Skin resurfacing treatments are done 4-6 weeks apart, and weekly for anti-aging treatments.
Make sure your skin is clean. Do not apply any lotions, creams, perfumes, powder, or makeup before your treatment session, and avoid tanning. Remove all jewelry around the area being treated. If you have excessive hair on the treatment area, shave it beforehand. It also helps to be prepared with information about your medical history—the technician will likely ask about it.
Each session lasts 15-30 minutes, depending on the area being treated.
You will feel tiny pins on your skin followed by a little zap. Your face will then feel warm, like a sunburn.
Venus Viva™ MD treatments may be slightly uncomfortable, but not painful. You'll feel intense heat, similar to the feeling of sunburn, and your face will look red right after the treatment.
Your treatment provider may discuss applying a topical numbing cream on you prior to your treatment.
Your skin will be red and feel warm afterward, like a sunburn. Follow the post care instructions given to you by your treatment provider.
Yes, most patients experience down time for 24 hours, however some may experience down time for 2 – 5 days. Follow the post care instructions given by your provider.
After your final treatment, your results will continue to improve. However, one touch-up session may be needed approximately every 6months, depending on how your skin responds.
After the final wrinkle reduction treatment, results will continue to improve for up to 3-4 months. After that, the face and body continue to age, so maintenance treatments are recommended once a month or every 3-4 months depending on your condition.
Avoid touching or scratching the treatment area after a skin resurfacing treatment. Do not put lotion, makeup, or anything else on your skin, including water, for 24 hours. After 24 hours, you should apply sunscreen (at least SPF 30), preferably one without chemicals. Also avoid rigorous exercise and hot baths or massages on the treatment area for the first 2 days after your session. Make sure to keep your skin clean and protected from the sun. Avoid any sort of tanning.
After a wrinkle reduction treatment, patients may return to their normal skin regimen.