HydraTint Pro Mineral Broad Spectrum Sunscreen SPF 36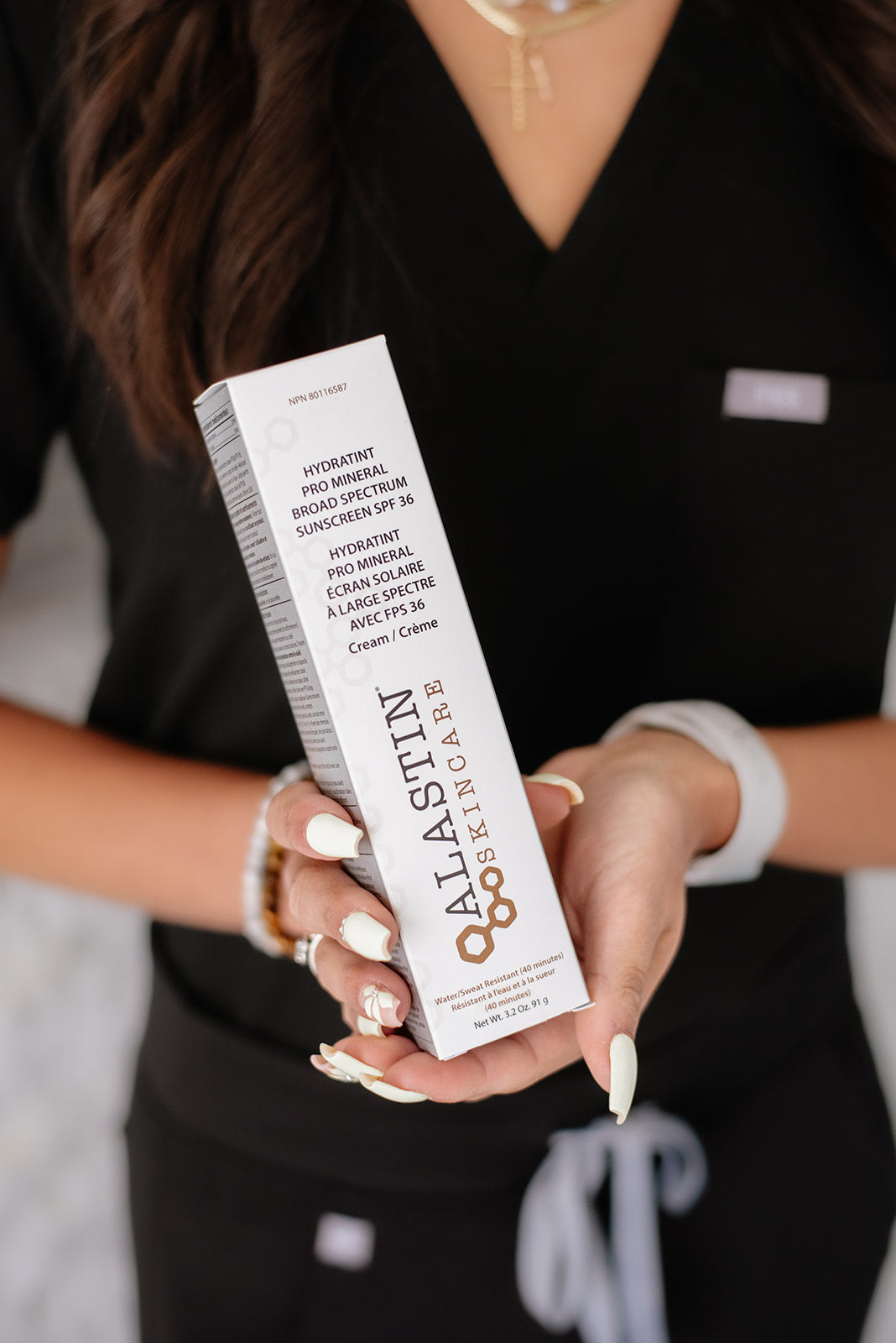 HydraTint Pro Mineral Broad Spectrum Sunscreen SPF 36
Regular price
$9000
$90.00
Elevate your daily skincare routine with HYDRATINT. This lightweight, all-mineral tinted sunscreen is meticulously crafted for the face, offering both hydration and protection against harmful UVA/ UVB rays. Its unique formula not only ensures your skin is safeguarded but also imparts a soft, glowing appearance, making it the perfect addition to your beauty arsenal. Dive into a world where skincare meets luxury and experience the ultimate protection with a glow.
Benefits:
Broad-Spectrum Protection: With SPF 36, HYDRATINT ensures your skin is shielded from both UVA and UVB rays.
Flawless Finish: This all-mineral formula not only protects but also evens and brightens your skin, offering a radiant tint suitable for most skin tones.
Guard Against Modern Day Stressors: Packed with potent antioxidants, HYDRATINT defends your skin from pollution, IR rays, and the harmful blue light emitted by screens.
Stay Hydrated: Experience long-lasting hydration to keep your skin feeling soft and supple throughout the day.
Eco-Friendly: Our fragrance-free formulation is kind to the oceans, being reef-friendly.
Water-Resistant: Whether you're sweating it out or taking a dip, HYDRATINT has got you covered for up to 40 minutes.
No Ghostly Residue: Say goodbye to the dreaded white cast. HYDRATINT blends seamlessly, leaving no white residue behind.
Award-Winning: Proudly the recipient of SHAPE's "Best Tinted Moisturizer 2021" Beauty Award.
Free local pickup (Coquitlam, Kelowna, Surrey)
In stock, ready to ship

Inventory on the way