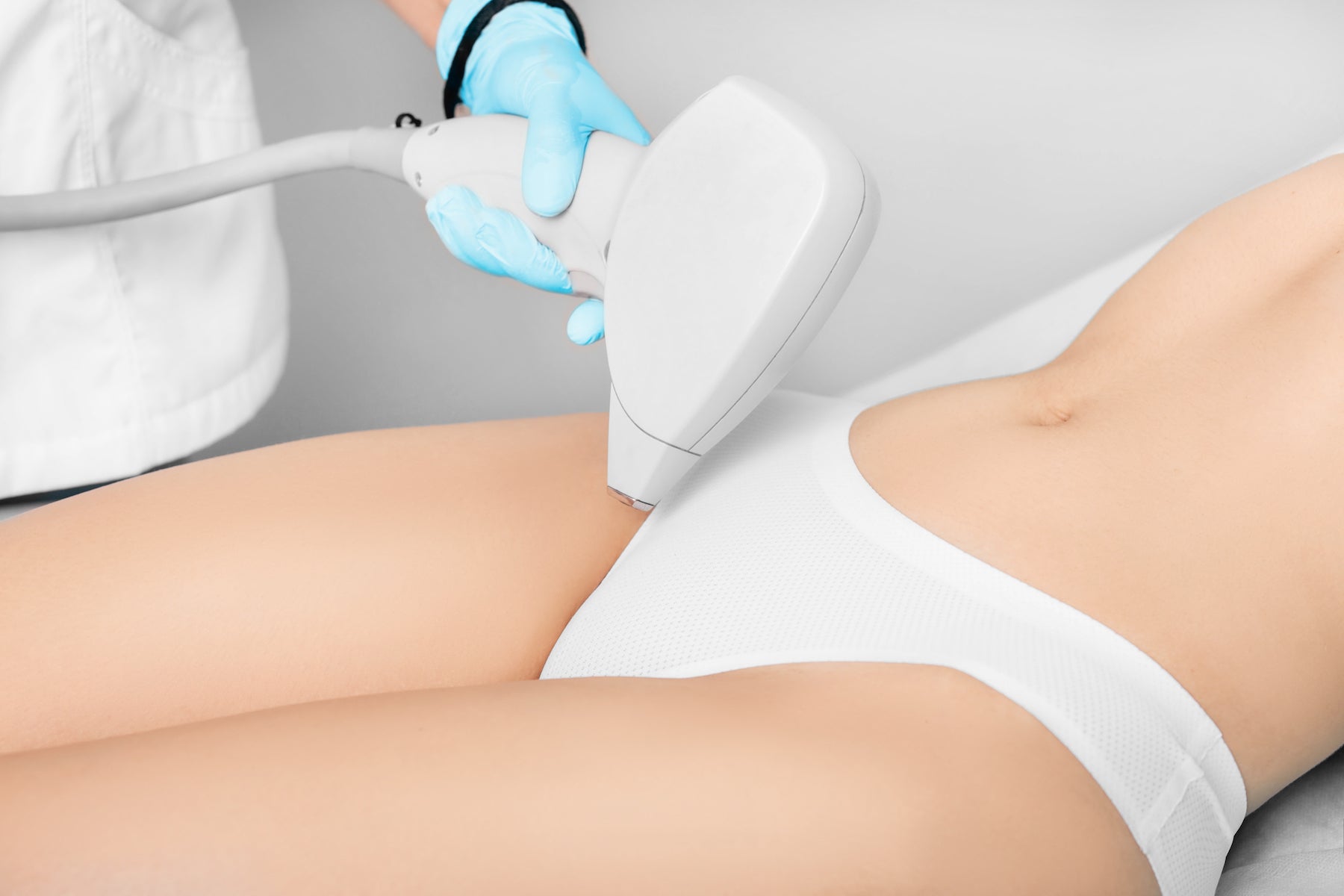 The average woman shaves 7,718 times in her lifetime… that sounds fun.
Many women feel embarrassed by bikini hair and the side effects of having visible bumps and irritation. If this sounds like you, bikini laser hair removal may be the answer you are looking for. With thousands of treatments performed, Body Bar Laser Clinic has become a trusted name in laser hair removal. If you are looking for more than just the bikini line, we offer full brazilian treatment options as well.
What does a bikini laser hair removal treatment include?
 Bikini laser hair removal is fully customizable based on what you want treated. Need a quick tidy up? No problem! Having just the bikini line lasered keeps everything super simple and you will never have to worry about those annoying hairs that seem to show up at the most undesirable moment. Some like to laser up the sides a bit more for those higher cut swimsuits.
How much does bikini laser hair removal cost?
Because laser hair removal is not a one size fits all treatment, we always offer a complimentary consultation with one of our experienced laser technicians. They will assess the treatment area, and provide you with a customized quote based on the surface area and how many treatments are required to reach your hair removal goals.
Pro Tip: Pair your bikini laser hair removal with underarms for ultimate smoothness!
Absolutely! Just like women, men are wanting that same fresh feeling of no hair. All treatments are fully customizable based on how much you want removed. 
We are able to treat all skin types safely using our dual wavelength lasers.